Welcome to our Wedding Hire and information page.
We have arranged this page in the order that we have received most of our questions. We understand that initially you are looking at how much it will cost?
Yes, all the prices are listed on the website, nothing hidden, however we suggest when you are looking at the quotes provided you follow up with the next question. What is provided in the hire?
For example a $1500 quote may include everything down to a Video Camera, strobe light and smoke machine, this sounds great right?
Now the facts, the video camera is left sitting unattended on the table and simply records the event, legally speaking any music recorded would require licencing from the PPCA!
A strobe light/smoke machine may cause issues with older guests hence these items are generally not recommended wedding options (we can provide them if you want them); so why are you paying for it? We suggest a different approach and start with a basic hire and tailor it to your exact requirements and budget.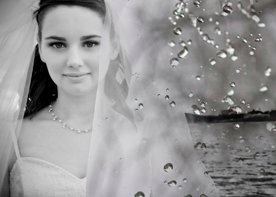 By asking questions about what is provided in the hire you can compare what the real price differences are; you will be very surprised by the answers as every business is quoting against different levels of service and equipment.
Reputable business will also be seeking a up front payment, why? These businesses are going to make a commitment to you and turn up on the day. Generally if there is no deposit then there is nothing binding the business to turn up. Many, times we have had to step in when our competitors have pulled out at the last moment. So saving $50 may not be in your best interests, especially if you get a jukebox when you are expecting a full blown night club DJ setup.
Some businesses will also ask that you select all the tracks, why? Simply because the person they send you is not a DJ they just stand there with your selection and if your selection for some reason fails to produce results these DJs will be at a loss as to what should be played.
Some DJs will even tell you that it's not up to them read the crowd or select the music as you have already pre-selected the songs at the start! This is a pretty damning statement but it does highlight the differences between business.
Down To Business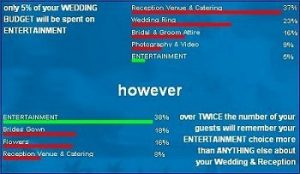 Interesting Wedding Facts and more reasons to get it right.
We realise that you want your special day to run like clock work, no mistakes right down to the catering and the entertainment.
With Raven, you can depend on us:
We will be there at the prearranged time and ready, we don't take bookings we cannot cover!
There will be no mistakes, and
We will be available to answer all your questions right up until the day before your Wedding to ensure everything is organised exactly how you want it to be.
We have been a part of many Brides & Grooms on their special day. In fact a lot of our wedding business is from referrals obtained from previous wedding functions.
Here is a list of our frequently asked questions;
How much will it cost?
click on booking costs for a full description and run down of the costs and any optional extras you may require. There is also a price list below which will provide you with a very good guide.
Wedding Budget Planner
What do I need to know?
for an example of what you and we need to know. This will also assist you in making arrangements for your reception.
Why do you need a timing of events sheet?
We need this in order the coordinate the right music to the next event for example the bridal waltz, throwing of the bouquet/garter etc. While we don't expect the run sheet to be listed to the second we like to be prepared.
Can I choose the Music?
Yes you can, however weddings are very hard to get the right mix of music, we suggest you choose only the minimum songs you would like to hear and let the DJ do their job of mixing the right songs for you. Please bear in mind each DJ carry's their own selection if you don't see it here one of the guys may have it.
What happens if during the booking the music style or type being played by the DJ is not what I want? What do I do?
If this occurs you must immediately speak to the DJ. The DJ is only to happy to change the music type to suit your needs. They are after all there to work for you, remember, it will be to late after the event to do anything. We will however seek written instructions from you prior to the wedding day specifically to cover off your requests on style and type of music. This is to ensure we avoid any possibility of any misunderstandings occurring.
I want to play my own CDs can I do so?
Sure thing please feel free to bring them along, the DJ will return the CD's at the end of the night or before you depart.
The DJ doesn't have my song!
What can I do? Ok this is not uncommon obviously we don't have on hand every song ever recorded! We will however try to source the track for you. We have access to music data bases covering off millions of tracks, trust us if we cannot locate the song it's no longer commercially available. In this instance, if you already have the track we will ask you to provide it. We will also confirm with you we have located the right track as some songs have multiple versions of the same track!
My Reception doesn't start until 5pm, however I want the DJ set at by 2pm, is there any additional charges? Yes, there a set up fee of $50.00, this covers the cost of someone going to the venue setting up, leaving and returning.
How and when should the bridal song be played?
Generally after all the speeches have been made. Then we would play the bridal waltz, this would then be followed by a dance with the bride and her father. Of course this is all a personal choice and we are happy to comply with your format.
Will the DJ do voice work?
Yes, we will provide very minimal voice work at no charge, however, we don't do full MCing, anything above minimal extra voice work is a $50.00 extra charge.
How many guests will your standard hire cater for?
Up to 600 guests at a reasonable volume! (600 watts RMS at 8ohms). However if your event is going to have over 300 guests we would highly recommend additional speakers.
How does it compare to say a Juke Box?
There is no comparison Jukeboxes have their place but that's

NOT

at your wedding. They are suited to small partys only -they generally carry only 1000 tracks, if you think a Jukebox is loud our club package is 3 times louder and has more songs!
What will the DJ wear?
Generally black pants and a Raven Entertainment Black Collared Shirt or Polo Shirt or Tee Shirt (we there to work and be heard not seen). You can request a tie if required.
How old will the DJ be?
Generally over 20 years of age.
Will the DJs meet us in person to discuss our requirements?
Yes, if prearranged we will meet with you, the DJs generally arrange a central location to both you and them, sorry they don't make house calls. Please be aware all the DJs have day jobs so it is unlikely a weekday meeting will occur. We have found most of the time people just want to look at us so we have included our photos and brief resumes online. Please remember the DJs are more than happy to talk to you over the phone or by email. If a face to face meeting is what you want then DJs will generally make themselves available after 6.30pm Mondays to Wednesdays only. Please note the DJs are NOT being paid while they are meeting with you, therefore they generally only agree to one meeting prior to your wedding. Any additional meeting requests will incur a minimum $50.00 per hour surcharge which is paid directly to the DJ.

Is a deposit required?
No, as from 9 January 2013, full payment is required in advance although you still have to option of paying the function off over several weeks. Full payment must be received at least 6 weeks before the wedding day. Our refund policy is listed below. We will then turn away all other bookings to honour our commitment to you.
Is a hire contract required? Yes it must be signed and returned to us to confirm your booking. It's at the link below.

Cancellation/Refund
If you cancel your booking after we have confirmed dates and received payment for any reason then you will be subject to our cancellation and refund terms set out below.
While we do understand that individual circumstances can and do change, this does not change the fact that a booking is being cancelled nor alter our refund policy below;

4 weeks or greater to the booking date refund of payment less 25% of the hire fee;
3 weeks prior the booking date refund of payment less 50% of the hire fee;
2 weeks prior the booking date refund of payment less 75% of the hire fee;
1 week (7 days) prior to the booking date 100% loss of the hire fee.

The policy takes into account the likelihood of re-booking a date and ensures Raven Entertainment does not suffer financial loss due to a late cancellation.
Changing Wedding Dates
With sufficient notice we may be able to transfer your booking date without you incurring any cancellation fee, however, late date changes will be subject to the cancellation/refund policy.
Up-sizing the hire
Can I up-size from the standard hire?
Yes you can, our packages start from $650.00 and can be up-sized to over $1000.00, basic extras start from $5.00.
Price Matching
Will you price match?
Yes we will, BUT only on equivalent hire.
We won't price match against a $50.00 per hour hire, why?
Quite simply they are not in the same league as us, if our equipment was placed next to theirs, you would not realise theirs was turned on and going flat out! That's how good our equipment is. We are already VERY competitively priced that's why our prices are listed for you to see. Remember you generally get what you pay for! Look under our page for more information.
You may notice not too many competitors even bother to list their prices, why do you think that is? You shouldn't have to ring someone after you have viewed their webpage.
Why are you guys so cheap? What am I missing out on?
NOTHING, we believe you shouldn't have to pay extra just because your getting married. You get charged for the hire you choose no more, no less, it is after all a Disco or Karaoke booking, however, our competitors disagree with us and want to start charging extra because its a Wedding!
Will you play outside of the ACT border?
Yes we will, there is an additional charge after 1 hours travel – Look under bookings costs for a full description
Travel
I'm from Sydney will you travel to do my wedding?
Yes! Yes! and again Yes! We will travel to Sydney on a regular basis, obviously extra charges apply but compare what you get – we are still cheaper and better than the local product we have visited a good number of nightclubs in and around Sydney to ensure we are not out of touch. What we discovered is that the talent in Canberra is second to none, give us a try and see for yourself.
Where have you played before?
Just to name a few places we have been to before;
The Avillion Hotel, World Square 389 Pitt Street, City of Sydney
Rydges at Eagle Hawk Resort, Canberra Lakeside & Parramatta, NSW
The Carlton Hotel, Parramatta, NSW
Old Parliament House
The Chiefly Hotel, Canberra
The Brassey Hotel, Canberra
Yass, NSW
Bungendore, NSW
Batemans Bay, NSW
Queanbeyan, NSW
The Woolshed! Canberra
Canberra – Everywhere
What We Require.
power outlets near where you want us set up, although we do carry up to 100 meters of cable it's best not to have cable laid everywhere, hence our preference is to be near a power outlet.
a table 2 meters x 1 meter wide and a stool/chair,
a meal (if the booking is over a meal period) and soft drinks and water throughout the night,
We also require that you read and the conditions of hire listed on the bookings cost page and return a signed hire contract to confirm a booking.

Package Hire
Basic packages start from $650.00. This will easily cater for (up to) 200 guests
Note: All prices are quotes against a standard 4 hour booking.
Full payment is required in advance at least 6 weeks before the hire to secure a booking.
Credit Card Payments
Yes you can pay by Credit Card, simply press the links below to use this option. If you want to option up a basic package please go to either Booking Costs or What We Provide for a full run down on what's available. Each item will be added to your account as you select it, a final price will be shown to you for your consideration before you pay.
NOTE: Paying by Credit Card incurs an additional fee of 2.9% to process the payment.
You must call to confirm your booking date prior to making any payment.
Last update 13 Sept 2016